Thank you for your kind words.
Thank you for letting me do what I do.
Chi xxx
Julia — 2019
Chi is a highly professional instructor and an athlete of the top calibre who is very encouraging to her students of any level, and she distributes her encouragement and attention evenly to everyone, regardless of ability.
When I first came to Chi's class a couple of years ago, I was amazed by her physical form and ability, which is second to none, as well as her incredible attitude to teaching. It is very clear that you are about to get the workout of the highest standard where not one second will be wasted.
You realise that from the very first class you take with Chi — be it Body Combat, Core conditioning or Boxing — all exercises, their pace, order and the impact they have on your body and each muscle are thought through to the slightest, most minute detail. This element of precision helps you to get the most out of every session and reach your full potential. Chi knows how to push you to the limit, enough for you to have an extremely effective, productive and fast-paced workout, equally so for both men and women. Every class is different, Chi consistently comes up with new twists and turns for your body. If you are lucky enough to see Chi in action, demonstrating the moves, you'd be in awe of her for the rest of your life. I know I'll never come close to what I see, because Chi is a world-class sportswoman, but she inspires me and knows how to make me work the hardest, and be the best I can.
I continue to see and feel my progress with Chi, and would definitely recommend her to anyone looking to get more fit, whether you are a top-of-the-line athlete or a beginner.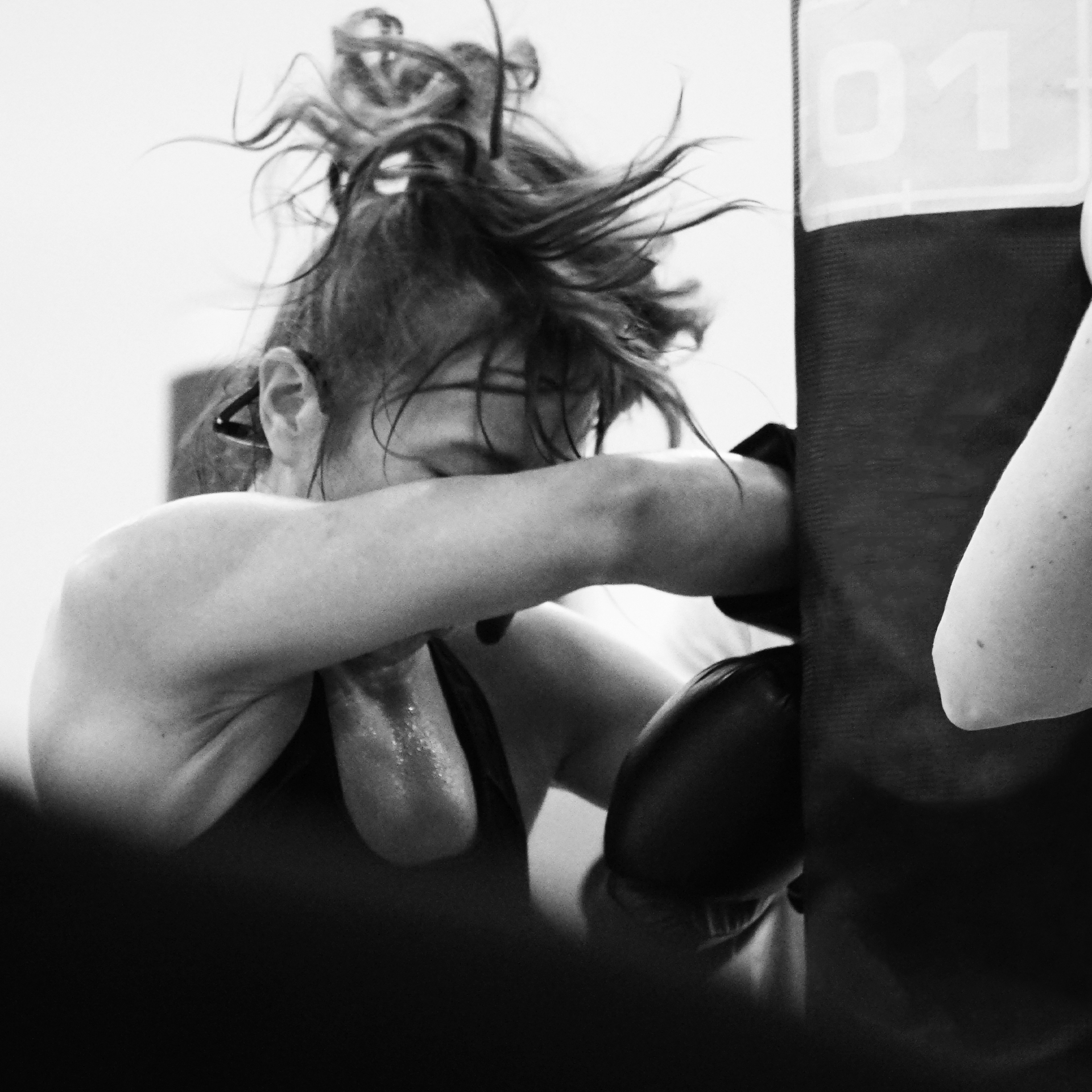 Mary Anne — 2019
I have been exercising regularly for over 30 years and Chi is by far the most talented, uplifting and technically excellent instructor I have come across. Her passion for sport, life and people shines through every class. That explains how she has built such a loyal following of equally passionate co-instructors and clients.
Elena — 2019
I have had the absolute honour of training with Chi for over 8 years now. I have trained in martial arts myself for almost 14 years and I was truly blessed to have Chi highly recommended to me by a friend, so I decided to try her classes and I have never looked back.
If you had to think of what an instructor should be like, Chi is it. Her technique is perfection. She gets the best and the most out of you. Chi is a motivator, the students that train with Chi are humbled to be in her presence because you will not find a better instructor in my opinion in her field. Her stamina is incredible and you can only aspire to be as good as Chi is.
Chi pushes you to limits you did not think you could reach, her classes are one of a kind and Chi works muscles you didn't even know you had. You will never meet a more humble and kind human being and what she teaches you, you will never forget.
The students that I have been blessed to meet on my journey with Chi will be forever friends, as will Chi. Her aura and what she does is inspiring it not only makes you a better you physically but a better you mentally — which is what training should do.
May this journey never end!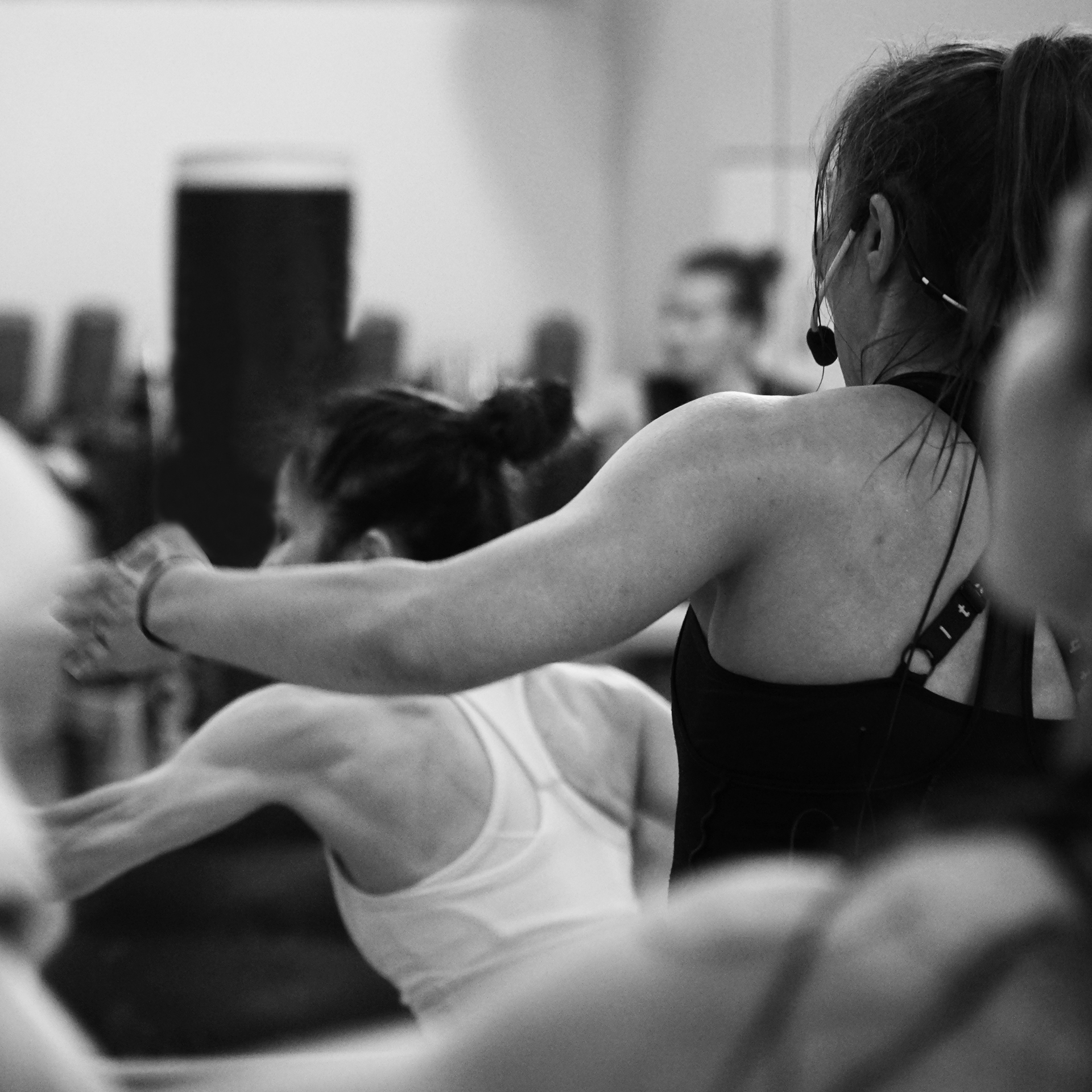 Andrea — 2019
Chi is a ninja with the sunniest disposition. She combines fierceness with kindness, strength with flexibility, grace with power — all tied up with a kind of superhuman stamina. She instructs as she demonstrates, and her technical pointers are brilliant. Attending her classes, you can't help but sharpen your skills. Though be warned… Chi respects effort above all else. She divines what each individual is capable of and if you slack off, however subtly, when you think her back is turned, she will know. One gentle reproach is all it will take to ensure you never give less than everything in every class she teaches… forever, you hope.
Aruna — 2019
Chi is the most inspiring and motivating teacher I have ever known, always pushing me to the limit so I don't give up! I used to do my own routine but after doing Chi's classes I was hooked! I noticed a visible change in my body; I am stronger and more toned.
I really look forward to her classes. It's hard work but enjoyable and rewarding, especially when I see progress week after week.
Nisreen — 2019
Chi is the most inspirational boxing teacher EVER! Enthusiastic, original, dynamic and encouraging boxing classes that begin to transform your body after the first class. I started Chi Box with my two sons and it is something that we all look forward to doing together. The sequences she uses change every week and the coordination required makes one really focus and with her drive and positive spirit it is easy to get addicted to her classes!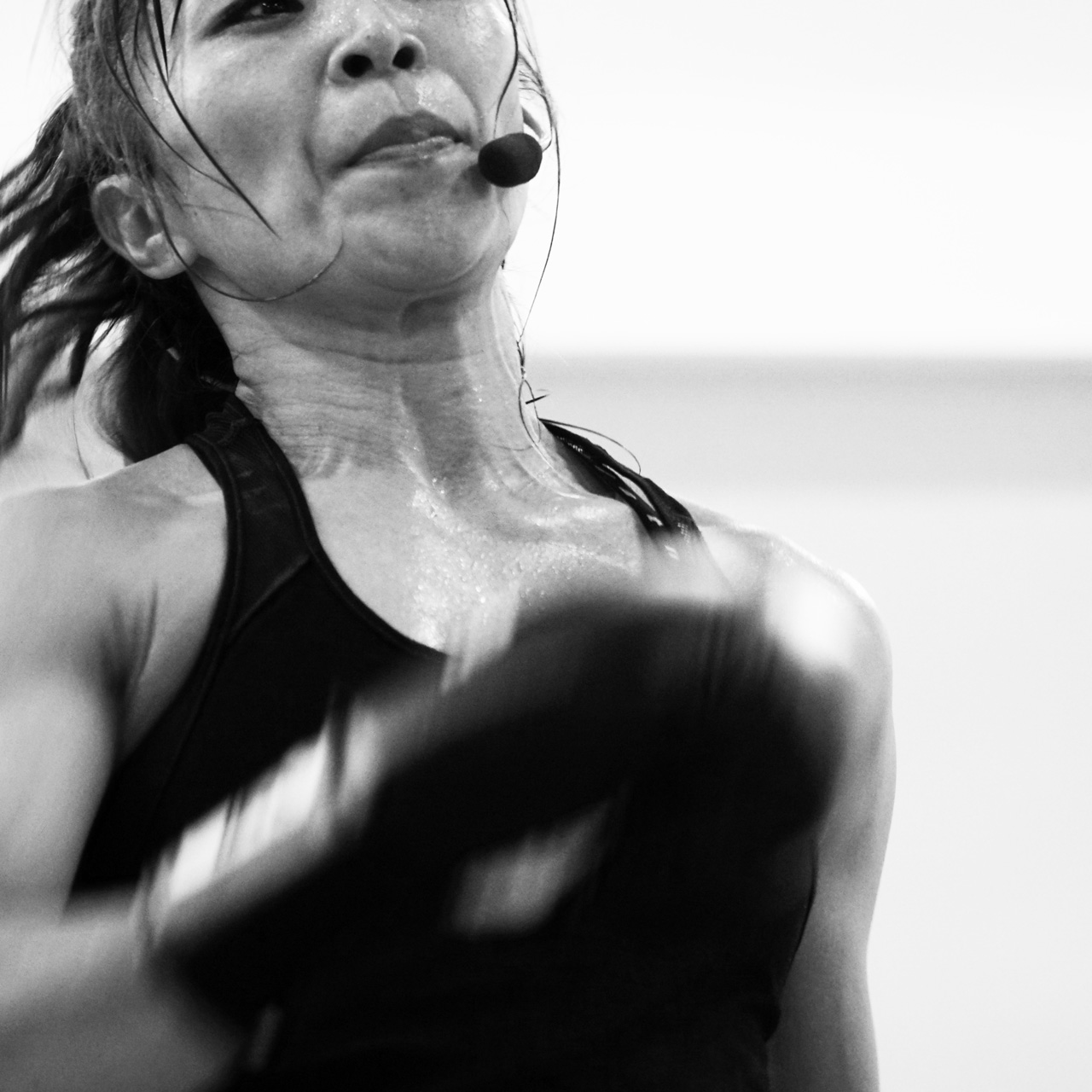 Julia — 2019
I have been going to Chi Box for a few months now. It's an excellent workout! The actual design of the class is a high-intensity fun workout to music, using a combination of boxing & martial art techniques. The instructor is engaging and motivating. The workout can be intense but it is well worth it in the end as your strength, endurance and flexibility increase with each session. You will be pushed to your limit and beyond. Find the fighter in you — I did.
Kitty — 2019
I have known Chi for almost 19 years. We first met at Esporta, where she was probably the most popular, respected and admired instructors. Her classes were always overbooked and when she introduced her style of Chi Box (now Chi Fite), the waiting lists were legendary!
To say she is one of the most outstanding trainers is no exaggeration and once you have attended her class, you will see why people come back again and again. Let alone her extraordinary fitness, skill, flexibility and abundant talent, to say nothing of her grace, she is incredibly encouraging, enthusiastic and even funny! Her focus is on form — that is of utmost importance, the integrity of the move, so as to perform the exercise correctly. She always suggests alternatives if you are unable to keep up, have an injury, or just want to work at a different pace that day.
I have never felt anything other than very satisfied having attended one of Chi's classes. Whether it was Body Pump or Body Combat, I always left feeling that the entire session was incredibly well executed. More recently, with Chi Fite and her Core classes, my level of fitness has greatly improved and while I certainly do not have abs of steel, they are stronger than they have ever been.
I will continue attending her classes as long as I can. One thing is for sure — she will always welcome you regardless of age, size, fitness level. I cannot recommend Chi or her classes highly enough.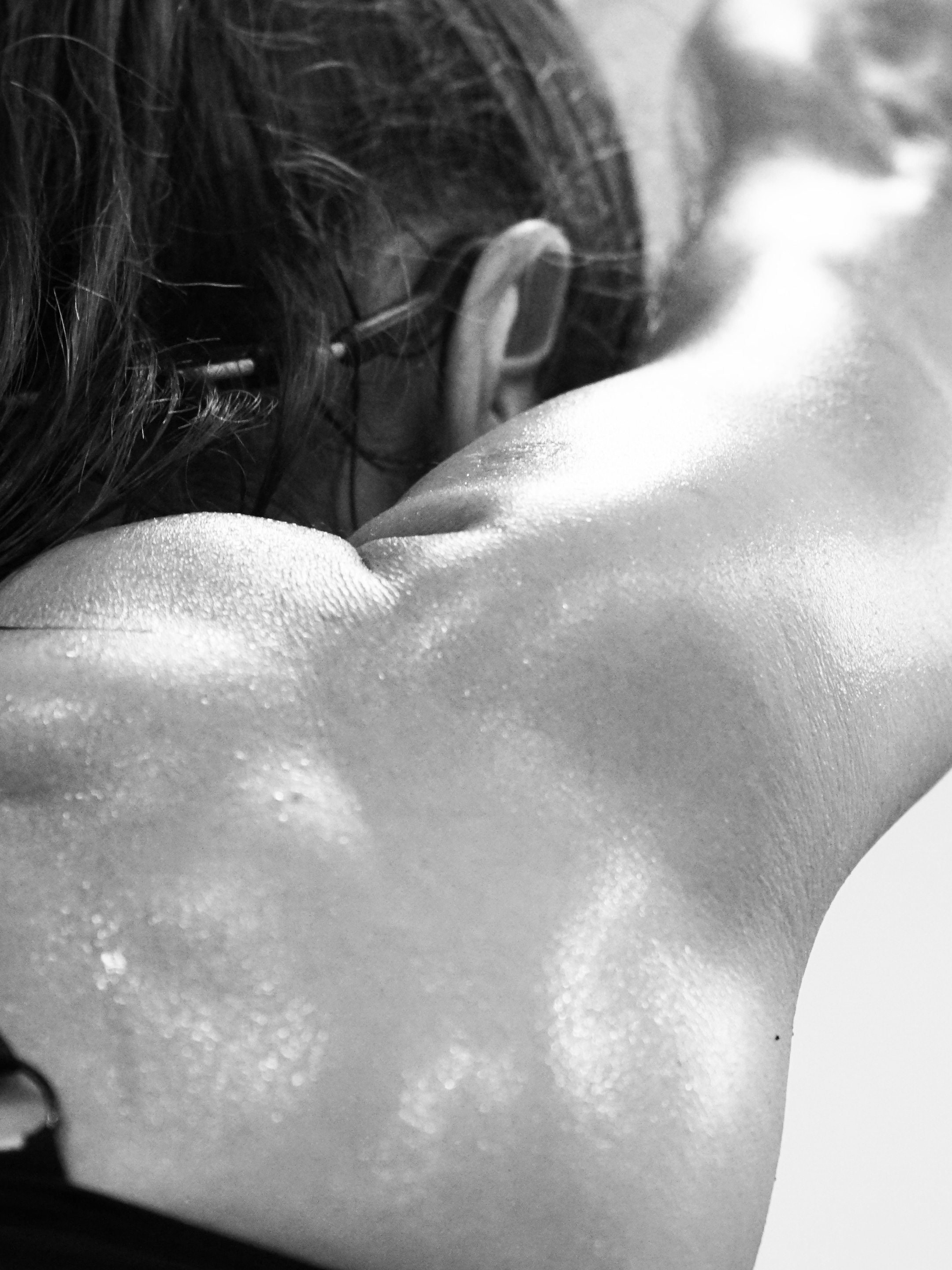 Zuzana — 2019
I love training with Chi. Her energy and expertise is amazing. In her classes I feel like a warrior ready for a fight! She gives everything and that inspires me to work really hard. The classes are intense, full of energy and really fun. I call Chi my therapist. Her classes are not only great for my body but for my mind and confidence too. After her class I feel lighter, happier and fitter. I have never experienced anything like Chi's classes. I am true Chi follower now, as are most people that have the chance to train with her. I would greatly recommend Chi and her incredible warrior classes.
Christian — 2019
The first gym class I step in when arriving in London, was one of Chi's magical classes. Less than a session in and I was already feeling that this class was something different, something special. Warning: training with Chi affects not only your body, but your mind as well.
Chi makes everyone welcome, whether you are already fit and a confirmed athlete or you are a beginner, she will make you want to do more, to improve your fitness, to sharpen your technique, to release more energy and to enjoy. Warning 2: with Chi's training programme you enjoy the practice and not only the result.
Chi's energy is contagious. You watch her kicks and you want to kick as high and as strong. You watch her jabs and would want to jab as fast and with more power. Warning 3: training with Chi will make you sweat.
Training with Chi is something special, never just a gym session. Training with Chi is a brilliant experience that leads to so many of her fans to follow her across London, to take multiple gym memberships, to take days off from work to attend her classes. Warning 4: when training with Chi you are likely to develop an addiction.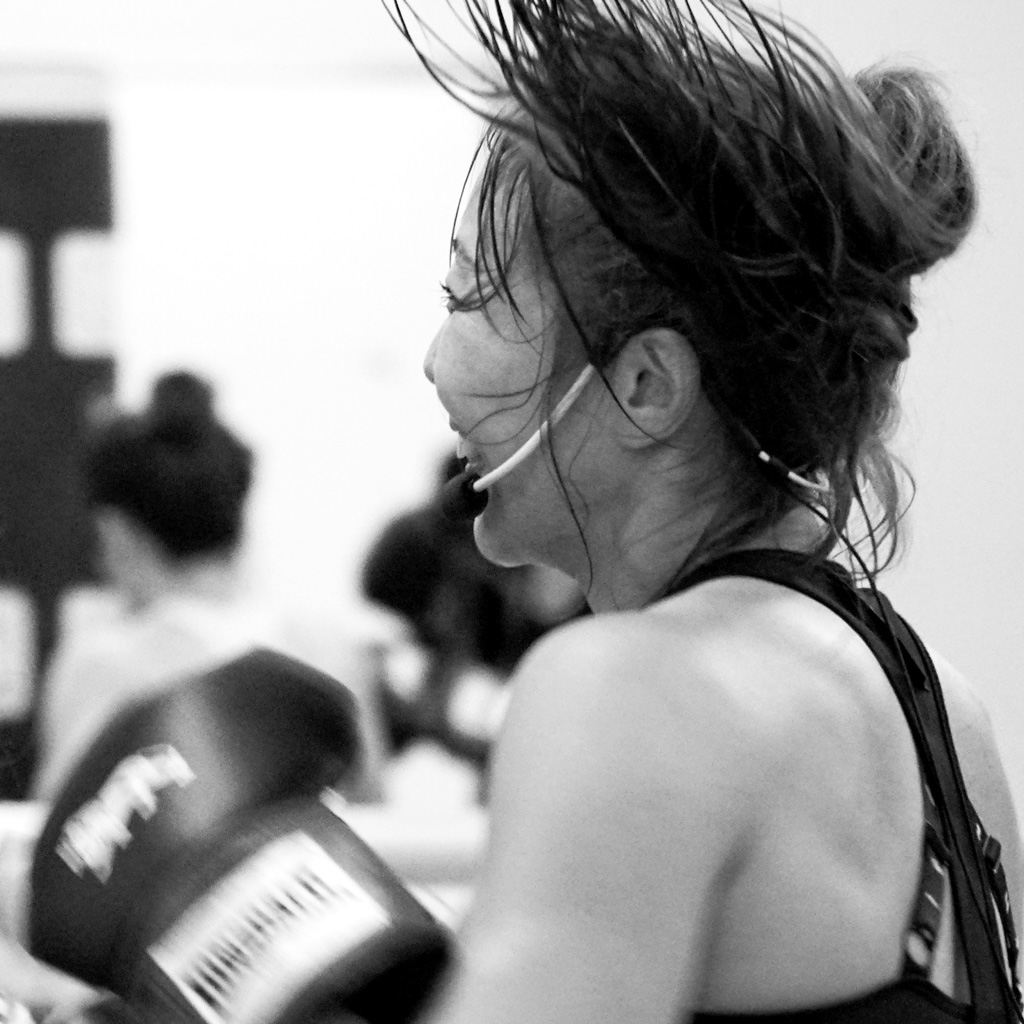 Kaiya — 2019
Chi is unique, and training with her is an incredible experience, entirely different to anything else you may have encountered in the fitness industry. I met her in 2015, by chance, when she was teaching in the gym. I'd done karate and taekwondo when I was younger, but I'd never seen anyone move like her. From the moment I saw her throw her left jab, too fast for my eyes to follow, I was in awe.
Chi has an amazing group of supporters; some of them have been training with her for over a decade. It's a fantastic community to be part of. After that first class, I started training with her every week. Most gyms offer the same classes; most people who have jobs and families have limited time to work out. Someone has to be incredibly special for numerous people to be following them around London. Many of us were paying for two gym memberships and using annual leave to attend as many of her classes as possible.
I'm at my happiest, healthiest (in both body and mind) and strongest when I train regularly with Chi. Before I met her, I used to hate exercise — I ran for hours on the treadmill and starved myself. Hers were the first classes I enjoyed, I will never forget how kind she was to me. Training with her changed my life. Instead of just exercising to be skinny, I remembered that my body could be capable of things. I wanted to be stronger and faster. Most of all, I wanted to be like her — this insanely strong woman lifting more than everyone and teaching men twice her size how to throw perfect kicks. At the same time, she was so encouraging and empowering, with a healthy attitude towards exercise and nutrition, she inspired me to recover.
Chi is still my biggest inspiration. No one is ever going to be like her and training with her is the best experience ever. She has so much energy — she can switch from being aggressive and badass to kind, sassy, cute and hilariously funny. Her movement is the sharpest and most powerful I've ever seen: she moves as though gravity doesn't hold her down. At the same time, she motivates all of us to be the best we possibly can. She creates options and helps people of all levels and ages. In all of the boutique studios and huge gym chains, I've never seen anyone with such an innovative and original approach to exercise. In all of her different workouts, Chi teaches moves I've never even seen before. In an industry that can be superficial and fake, she is the one person who is genuine and humble — who is so much more than they appear to be on social media, rather than less. She taught me my body could do things I secretly dreamed of but never dared to imagine. She showed me that women could be strong AND beautiful. Without even trying to, she changed how I felt about exercise, food and my body — training with her changed my life.
Guy — 2019
I first walked into to one of Chi's classes in 2009. I am so happy I did. I think it's her combination of grace, power, agility, focus, fun, and variety that make her such a unique and special instructor. She is endurance personified, her stamina is astounding. This seemingly infinite energy is shared with everyone in each class which creates an environment where you can truly explore what your body and mind are capable of. It's not every day that you can be led by a true professional in her field – but this is Chi – an awesome athlete, kind teacher and humble master of endurance fitness training. Her standards are on another level and yet she makes them accessible to everyone.
Personally, Chi is the main reason I have been able to find the collective enjoyment, focus and determination to improve my health and fitness over the last ten years and I am forever grateful to her for allowing me to find this through her teachings. I would recommend her to anyone lucky enough to be able to get to her classes!